How to get to Sofia
By Air
Sofia International Airport (SOF)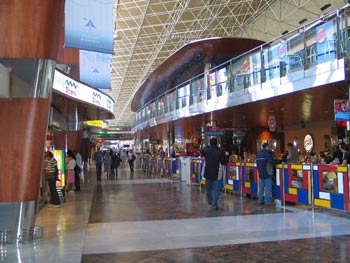 Airport Information
Recent renovations at the Sofia Airport have made travelling a better experience and one can now enjoy the advantages of a small airport. The renovated areas are clean, light, airy and smoke free (smoking is only allowed in the cafe areas).
In the departure building the old chandeliers and wall mosaics have been brought to life and a high tech cafe at mezzanine level adds to the relaxed atmosphere in stark contrast to the hustle and bustle of earlier times. There is also a bank and other improvements. the washrooms in the departure lounge area include features for people with disabilities and a baby-changing room.
For more information here click on the link of Sofia Airport.